Facilities Management Cleaning Solutions
Demon International work closely with Facilities Management companies in the UK and internationally. The Demon range offers solutions to most cleaning requirements that require high pressure cleaning.
We are leading the way in new innovative products to satisfy our customers demands including the Electron range, the Hurricane Combi and Mini-Bowser – all used widely amongst FM businesses.
Using the Hurricane Combi for cleaning marble outside the stock exchange.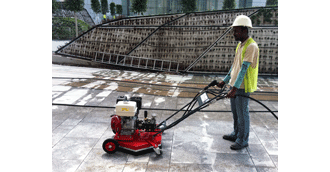 Ultimate Cleaning Package
The new Ultimate Cleaning Package for FM companies – all the equipment required for efficient cleaning.
Includes the innovative Hurricane Combi Pressure Washer & Flat Surface Cleaning in one machine! Cleans pavements, walkways, sports grounds, pontoons, slipways and then simply attach a lance to clean buildings, street furniture and premises!
Comes complete with EMIS for graffiti removal and a chewing gum lance.